Standard Crane
Transfer Car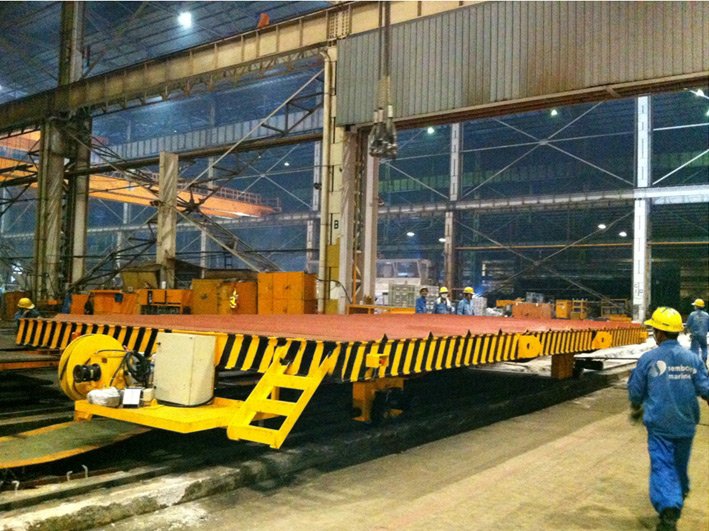 Jenmon Transfer Car is a reliable solution to aid in transferring raw materials from one workshop to another, or from one bay to another. It is widely applicable in the various industries such as Shipyard, Tunnelling, Palm Oil and Railway industries. However, it is mainly used to transfer steel coils in factories.
Depending on our customers' requirements, it can be part of a crane system, shuttling goods, materials and/or products to and from the manufacturing process or storage locations.
Thus, we are sure that Jenmon Transfer Car is suitable for every customer who is in need of help when transferring the carriage to different workshops, enhancing the maximum usage of the small space.
Optional
Motorised Cart
Manually Operated Cart
Cable Reel / Energy Chain
Warning Alarm
Winch Application or Motorized Trolley
Deck Control / Pendant Control
Designated Stop Point
Custom Design to Accommodate Load Shape and Retention
Remote Control
Engineered Cranes
Standard Cranes
Standard Jib Crane
Hoists
Winches
Components
Lifting Accessories
Safety Accessories