Past Projects 2014
Awarded by Seagull Marine for 11 units of Electrical Overhead Travelling Cranes for their new factory at Tuas South
As one of the leading specialists in the marine sector, Seagull Marine offers steel and pipe repair and fabrication works, marine machineries and electrical equipment overhauling for marine and offshore ocean-going vessels. Located at Tuas, Seagull Marine has multiplied its fabrication activities, especially in offshore structures and installations. With numerous years of relationship that developed into a deep trust, there was unshakable faith between Jenmon and Seagull Marine. Jenmon was awarded a total of 11 units of Electrical Overhead Travelling Cranes by Seagull Marine for their new factory in Tuas.
Throughout the whole process – from designing to dismantling, Jenmon believes that it is extremely critical and fundamental to provide our sincere trust and care. Therefore, we provided qualified products in order to increase the productivity for our loyal customer. This is the main reason why Jenmon could maintain this long-lasting relationship with Seagull Marine.
Jenmon displayed the best configuration possible in order to accomplish our client's requirements. Furthermore, using a cost-effective method to solve their lifting needs, Jenmon demonstrated professional teamwork with high productivity.
Awarded by United Power for 2 units of 5 ton Electrical Overhead Travelling Cranes for their Power Plant in Bangladesh
Jenmon was awarded yet another remarkable project by United Power to design, supply and install 2 units of 5 ton Electrical Overhead Travelling Cranes for the national power station in Bangladesh.
United Power is the first commercially independent power producer, who engages in the distribution of electricity and steam in Bangladesh.
Jenmon tailor-made the Electrical Overhead Travelling Cranes in Singapore, before delivering them to Bangladesh. Our experienced Mechanical and Electrical Supervisors were deployed to the site to supervise the installation, testing and commission of cranes. The entire operation was successful due to the cooperation and teamwork of the workers, enhancing the productivity of catering to our customer's needs. As a result, the operation was completed within the planned time schedule.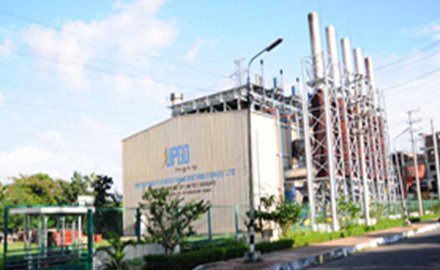 Awarded by SINOHYDRO for 1 unit of 40 ton Gantry Crane for Land Transport Authority (LTA) – Thomson-East Coast Line (TEL) – T217 project
Founded in the early 1950s, SINOHYDRO is originally well known as China's first brand in hydropower construction. After several years of expansion and development, it has become a global enterprise, running diversified businesses from water conservancy and hydropower construction to project financing, design, implementation and operation in almost all kinds of infrastructures such as power, transportation, civil work, mining and real estate.
As Jenmon is an approved vendor for LTA and has many outstanding track records, we were awarded by SINOHYDRO to supply and install 1 unit of 40 ton High Lifting Speed Engineered Gantry Crane with a closed loop PLC and invertor control, complete with a mobile cabin. This was for the construction of Napier Station which is scheduled to be completed in 2021. It will bring further convenience and connectivity to those working and residing in the Northern and central parts of Singapore
Jenmon believes in providing high-quality products, and being safety orientated at all times. Thus, we used durable components in the open winch motors and gearboxes, PLC and inverters which are all from a reputable European brand. The internal area of the cabin was designed comfortably with an ergonomic friendly chair, a 270-degree view for the operator, and a control to ensure an increasingly efficient operation.
The 12 ton cantilever was also equipped such that it was able to extend out from its main girder to ensure a smoother and more effective loading and offloading. Load limiters with interlock system were integrated to prevent overloading. Furthermore, a 4-inch load display was installed inside the cabin to provide the operator with a clearer view.
Moreover, FAT was conducted in accordance with the ISO standards. For this project, a 100% UT was conducted, along with 30% of MPI test which was conducted on joints and lifting lugs of the steel structure. This ensures a safer lifting installation and operation of cranes.
Awarded by Sheng Siong Group for 2 units of 2 ton Goods Hoists at Bedok and Clementi
Jenmon's Goods Hoist is an excellent choice for anyone who requires assistance in transporting heavy loads, both accurately and quickly. It is mainly applicable in factories, warehouses, storage places and supermarkets. Jenmon was awarded by Sheng Siong Group to supply and install a total of 2 units of 2 ton Goods Hoists for Sheng Siong supermarkets in Bedok and Clementi.
Sheng Siong is one of the largest retailers in Singapore. Their stores are primarily located in retail locations in the heartlands of Singapore, and designed to provide customers with a variety of basic necessities: ranging from food to essential household products.
From designing to providing maintenance services, the operation went along smoothly. These 2 units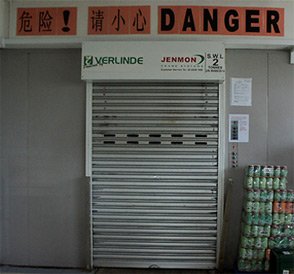 of Goods Hoists were custom-designed, in order to fit the constraint space. Jenmon demonstrated an exceptionally quick delivery, followed by efficient after-sales services.
Awarded by Jurong Primewide Pte Ltd for 1 unit of 40 ton Double Girder Gantry Crane for Land Transport Authority (LTA) – Tuas West MRT Extension Depot
LTA awarded the construction of Tuas West MRT Extension Depot to Jurong Primewide Pte Ltd. This involved the construction of a 26-hectare depot, which will be an extension of the East-West Line from Joo Koon station.
Jurong Primewide had extensive experience in building and civil engineering works, having worked on several projects in Singapore and internationally.
Jenmon was then awarded by Jurong Primewide Pte Ltd to design, supply, deliver, install, test and commission 1 unit of 40 ton Double Girder Gantry Crane.
Along with the depot, an area was designated for a bus terminal, which took up approximately 10,000 sq metres. It was to be primarily accessible via a ramp structure, connecting directly to Tuas West Drive.
Alternatively, the site could also be accessible via another ramp structure connecting to Tuas Link 4. Both ramps, with heights similar to a 7-storey HDB building, were to be constructed solely by a gantry crane. The construction involved putting together precast concretes to build the sloped platform for to the bus terminal.
Click here to find out more.
Special Projects
Selected Past Projects