Customer Testimonial

Re: Commendation to Jenmon for Quality Product and Professionalism
I would like to commend on Jenmon for meeting all our expectations and the crane works well for our applications.
We have a unique application of handling heavy containers for maintenance. Jenmon listen and based on our needs, designed and developed a solution so we can carry out our applications smoothly, improving productivity for the company.
Throughout the project, Jenmon team has shown professionalism and commitment.
Keep up the good work!

Re: An impressive job at Rochor Canal Road C921
Jenmon International did a phenomenal job for us at Rochor Canal Road. We were impressed with Jenmon from our first engagement with them, all the way till the completion of our crane.
In 2011, we appointed JENMON as the supplier of our engineered crane for C921 of LTA-DTL Project. Despite the tight schedule, our site was not ready to provide detailed technical information on the 35T Double Girder Engineered crane due to the nature of the contract 'Design & Build'. However, Mr. Mark Ong personally made several trips to discuss on a solution together with our team to avoid any slippage to the project delivery.
During the crane erection phase, several challenges arise. One of them being space constraint at the installation area. However, Jenmon was able to propose an excellent lifting plan, convinced us with a safe work procedure and finally, proceeded with the installation of our crane in a safe and orderly manner.
Our entire experience with Jenmon was satisfactory, and they met our expectations sufficiently. We are impressed with the know-how of the team, and their 24-hour after-sales service has been prompt to our calls for assistance.
Re: Jenmon Verlinde 20 tons Gantry Crane at PT Perkasa Melati, Batam
Dear Mark,
We refer to the above mentioned project in which your company has designed, fabricated and installed in our yard.
We would like to thank your team and you for putting in effort to understanding our needs and requirements. From the sales person to the project team, all of you had professionally managed and communicated to us at each stage of the project schedule. Your project team is well equipped with the knowledge of the Health and Safety aspect and they had provided, submitted and followed through the whole Risk Assessment on Erection method very well.
We congratulate you for a job well done and are glad to have chosen your company to provide us with effective, reliable and value for money product and services.
Keep up the good job!

Re : Supply and Installation of 2T Jenmon-Verlinde Retractable Monorail Crane
We would like to take this opportunity to complement you and your team of experienced staff on the superior customer focus and service provided to Yamari. We were pleased to make the right decision to award JENMON this order.
We are impressed with the professional and sound advice provided to us from sales till the whole project completion. Your team follows through the project with great service, working out the small details to make our installation perfect and on time.
We would highly recommend JENMON to any business looking for quality products and excellent customer service.
Thank you for the great job done!
Re : Delivery & Installation of Two (2) 70T Gantry Cranes for CLB
Dear Joyce Ting,
This letter is to attest our satisfaction with the level of commitment shown by your team at Jenmon International right from our first contact with the team till the completion of the project.
I am pleased with the cooperation between your team and the subcontractors in meeting the timeline set for the completion of the whole project.
I would like to commend the company for the service level and fast response at every point of time throughout the project. We would definitely consider working with JENMON again in our future projects.
Re: Shifting and Modification Works for 20 Ton Crane from F16 to F18 Building
Singapore Test Services has recently awarded the above project to Jenmon International Pte Ltd and we are very satisfied with the work carried out by Jenmon International.
I would like to point out that both the supervisors' in-charge of this project, specifically Mr Ong and Mr Mok, are very knowledgeable, efficient and they manage their team of technicians very well. The smooth completion of this project with some minor hiccups is being handled very professionally by the project supervisors' in-order to meet the targeted completion date.
I would highly recommend any organization to consider Jenmon International to be their appointed vendor or service supplier for your lifting needs.
A very good job well done for this project!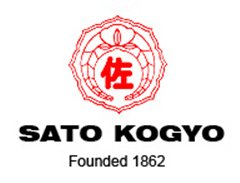 Re: Commendation on Reliable Technical Service by Jenmon
We are writing to express our sincere gratitude to Jenmon International Pte Ltd for the excellent services provided to us.
Our team is impressed with your prompt service and responses to our emergency breakdown calls. Your service technicians demonstrated good technical knowledge to resolve the technical issue of the cranes. After the servicing, they will explain in detailed the root cause of the issue and provide a recommendation to prevent the occurrence of a similar issue. We find that it is not easy to have a company that will provide such advice with consideration of the customer's beneficial.
We are more than happy to continue the working relationship with Jenmon International Pte Ltd for the Servicing and Maintenance of our cranes.
Re: Appreciation of Fast and Efficient After Sales Service
We would like to share our pleasant experience working with Jenmon International Pte Ltd.
Besides constructing the cranes for our job site, Jenmon's Service Operation Team has provided good after sales services. The service team responded fast by scheduling technicians to our yard whenever we called for breakdowns. The fast response reduced our downtime of operations and enhanced the productivity of our work.
Overall, we are very satisfied with the responsiveness of Jenmon's Service Team.